Read the Disassembly & Reassembly
Instructions Carefully
Follow The Original Buddy Bowl instructions before disassembly or assembly: Make sure the bowl is above 65F/19C. You may run warm water over the plastic bowl to make the plastic more flexible.
Place on a firm, level surface. Put your fist in the bowl with downward pressure, and with the other hand, pull up on the tab and peel it open. If needed, run one hand around the entire rim and pull up to loosen. Running warm water (not hot) into the bowl also helps to loosen the top.
Grip your fingers on the top edge. Stretch your thumb toward the bottom of the funnel. Pull upward. (If needed, use a blunt table knife and carefully wedge in the lip of the bowl and release the suction of the funnel in the rim.)
Wash with warm, sudsy water. (Vinegar also works.) Rinse well.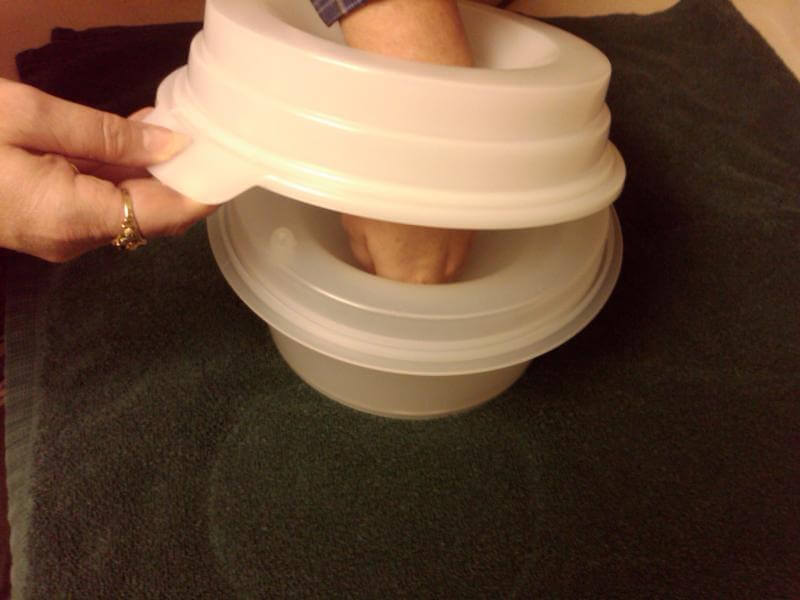 1. Place the bottom of the bowl on a firm-level surface.
2. Next, snap in the funnel.
3. Last, place the lid evenly on top and press down on the top, walking hands around the lid to snap it in place. (You may use a small swipe of vegetable oil around the lip of the lid to make it easier to snap in place the first few times.)
4. **Slowly fill the bowl with fresh, clean water. Water will equalize in the bowl and funnel. Use the fill line as a guide, which is approximately halfway down the funnel. (Overfilling could result in minimal spillage.)
• Remember, pets drink with their tongues, NOT their noses.
• Your Buddy Bowl should rattle when you shake it. It is the check valve.
If you have any questions about the given instructions, please don't hesitate to contact us.